Dr. S.Selva Seetharaman
MS, DNB(Sur), MRCS (Edin.), MCh (Plastic), DNB (Plastic),
Fellowship in Microsurgery, PGDHHM, PGDMLS
HOD & Senior Consultant
Institute of Plastic, Aesthetic & Reconstructive Surgery,
Gleneagles Global Hospital, Chennai

Dr. S. Selva Seetharaman completed his M.Ch. degree in Plastic Surgery at the prestigious Stanley Medical College, Chennai. He obtained his Fellowship in Cancer Reconstruction & Microsurgery (Onco-reconstruction) at the Tata Memorial Hospital, Mumbai – the largest cancer center in India. He has also obtained Membership of the Royal College of Surgeons (MRCS), Edinburgh, UK. He underwent training in many "International Centres of Excellence" in the UK, Taiwan, Korea, and Singapore to gain experience with the nuances of plastic surgery.

Dr. S. Selva Seetharaman is a skilled plastic and reconstructive surgeon, who with his surgical prowess and innovative techniques has been recognized internationally and nationally by his patients and his peers. He is sought after by patients for help in correcting some of the most challenging and complicated cases in cancer reconstruction. He uses his skills as an artist and a surgeon to help patients to reconstruct their features as naturally as possible.

He uses the latest technologies and procedures that the industry has to offer, ensuring minimum visible scars, and has been noted for achieving natural-looking results with a reasonable recovery time. His passion and dedication to the specialty complement his complete, holistic, and personalized care for all his patients.

He is also the founding trustee of Selva Sakthi Medical trust through which he executes his vision of providing free surgery and treatment to the underprivileged and deserved in the remote areas of the state. He is an avid runner and has successfully completed ten Half marathons.
Affiliations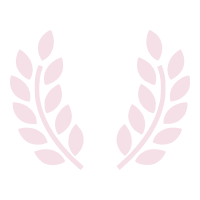 Association of Plastic Surgeon of India (APSI)
Indian Society of Surgery of the Hand (ISSH)
Indian Society of Reconstructive Microsurgery (ISRM)
Indian Association of Aesthetic Plastic Surgery (IAAPS)
Member of Royal College of Surgeons (MRCS)
Tamilnadu & Pondicherry Association of Plastic Surgeons (TANPAPS)
Diabetic Foot Society of India (DFSI)
Association of Surgeons of India (ASI)
Awards & Accolades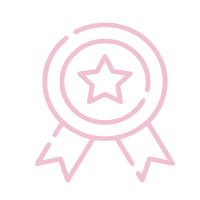 Shrimathi Padma Nagarajan & Shri Nagarajan Gold Medal in MS(General Surgery)
Awarded the IPRAS National Travelling Fellowship in 2016
International Travelling Fellowship for the year 2014
Army endowment BEST PAPER AWARD for the best article in IJPS for the year 2013
Authored numerous peer-review articles on plastic and reconstructive surgery
Prof. Kamath Best poster prize for 2 consecutive years – 2011 and 2012.
Ethicon Travelling fellowship for the year 2012 at APSICON 2012
Brig Kathpalia fellowship in Hand Surgery by APSI in 2011
A Medalist in Orthopedics, in MBBS (2001-02)
"To deliver quality aesthetic procedures at international standards for the enhancement of individuals in a comfortable, friendly and confidential environment"
"Dr Selva's Plastic Surgery Clinic is committed to treating the patient's needs with the highest level of care, skill, judgement and comfort"